INTRODUCTORY OFFER WITH 98% DISCOUNT DURING OUR LAUNCH IN INDIA AS -
DIAMOND & GOLD INTRODUCTORY OFFER
Check the RISE Levels that suit you the best in your journey in "View All Products"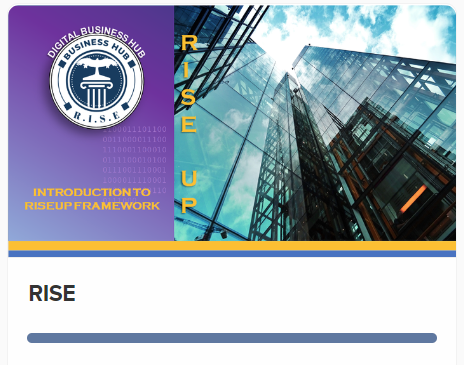 RISE - FREE INTRODUCTION TO RISEUP FRAMEWORK
This is an introduction to the RISE Program which comprises of a 6 Step program from RISE 1 to RISE 6. The model has been created for all that seek to be a part of the Knowledge Industry in the Digital Era and provides each step in a practical format to Create and Monetize Digital Assets to create and compound the earned income to achieve one's Wealth Building goals and become a Pioneer in their field of passion and skill.

CLICK ON THE IMAGE (ALONGSIDE) TO UNDERSTAND FURTHER AND ENROLL.

Check your inbox to confirm your subscription